Financial Management Services (FMS)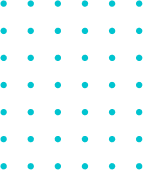 Financial Management Services (FMS) helps Self-Determination participants manage their individual budgets and spending plans.
A required service of the Self-Determination Program, our FMS program assists participants with paying service providers and monitoring monthly expenses.
Personal Choice
Participants have more choice in developing their service plans
Flexibility
Participants can utilize services that may not have previously been available
Authority
Participants work directly with service providers to negotiate services and costs
Empowerment
Participants are empowered to choose services most meaningful to them
Person-Centered
Focused on your wants and needs and reaching your long-term goals
Control
Participants decide how best to use their dollars to meet their needs
Answering Your Key Questions
Self-determination is a life-changer for service-recipients and a game-changer for the system. At its core is the idea that people with disabilities should be in charge of their own lives.
If you have questions, need additional information,
or are interested in HGH's FMS services,
please contact FMS@GuidingHands.org.
Please note, HGH currently only serves clients of
San Diego Regional Center (SDRC).
If you are interested in enrolling in Self-Determination services,
contact your Service Coordinator.