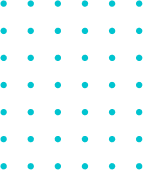 Quick and Reliable Services
We believe that individuals need safe and consistent transportation to programs and activities in order to thrive.
Reliable and Dedicated Staff
Transportation staff ensure that all clients get to their destination safely. There is an additional aide on each bus to ensure a positive experience.
Personalized Service For Each Client
Before receiving services, our staff work to better understand each client's needs and boundaries while in a vehicle.
Subscription Based Services
Request ideal times and days for transportation via your Regional Center Service Coordinator.  We will do our best to accommodate to each client's transportation needs.
Service East County Areas
We service the whole East County area of San Diego, including El Cajon, La Mesa, Lakeside, Spring Valley, Lemon Grove, Rancho San Diego and more.
Fully Licensed Staff
All of our drivers are commercially licensed, as well as receive background checks and consistent drug testing.
Vehicles are Fully Cleaned and Well-maintained
All vehicles are cleaned throughly daily, as well as get maintenance checks regularly to make certain every ride is safe and enjoyable.
Answering Your Key Questions
If you have questions or want more information about Home of Guiding Hands' Transportation Services, please contact our Transportation Manager Todd Shaw at Todd@guidinghands.org.