Spark change with a career at
Home of Guiding Hands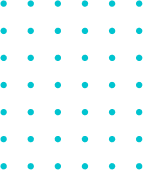 Are you looking for a meaningful career? Do you like helping others? Join our family.
Stay Healthy
Medical, dental, and vision coverage, life insurance, flexible spending accounts, accident and critical illness coverage
Additional cash
403B retirement plan, mileage reimbursement, holiday pay, employee referral bonus, technology perks and local discounts
Find Balance
Employee assistance program, health and wellness, leaves of absence
Take time for you
Paid vacation and sick time
Level Up
Free training and development opportunities
Furry Friends
Pet insurance
Innovation
We encourage creativity and innovation because we believe that by striving for more efficient and effective ways of doing things, we can achieve exceptional results. Our drive for success is shared by all. Our organization focuses on solutions and refuses to maintain the status quo. We challenge our team to be ahead of industry trends as we strive to lead and not follow.
Collaboration
We believe that working together collaboratively is the foundation of a culture that values teamwork, communication, and cooperation. This belief is central to every part of our business, both internally and externally, and strengthens our community.
Accountability
We take responsibility for our actions and for delivering on our commitments. We believe that by being transparent and accountable, we build trust and maintain the respect of our stakeholders.
Respect
We treat everyone with respect and dignity. We value inclusivity and believe that by upholding a culture of respect, we can foster a positive and supportive work environment. We treat others as we would want to be treated.
Empathy
We value empathy and understanding in all our interactions. We seek to understand the perspectives and needs of our colleagues, clients, and stakeholders to meet them with kindness and compassion.