Spark change with a career at
Home of Guiding Hands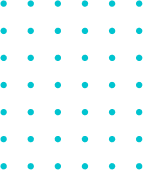 Are you looking for a meaningful career? Do you like helping others? Join our family.
Stay Healthy
Medical, dental, and vision coverage, life insurance, flexible spending accounts, accident and critical illness coverage
Additional cash
403B retirement plan, mileage reimbursement, holiday pay, employee referral bonus, technology perks and local discounts
Find Balance
Employee assistance program, health and wellness, leaves of absence
Take time for you
Paid vacation and sick time
Level Up
Free training and development opportunities
Furry Friends
Pet insurance
Innovation
We embrace change, keep an open mind, take calculated risks, and learn from our mistakes while maintaining a creative mindset to improve the care and service we provide.
Collaboration
We initiate partnerships and establish trust within and across boundaries to extend the best services and drive excellent outcomes.
Accountability
We embody integrity, ethical behavior, and responsible stewardship in all that we do for and with others.
Respect
We hold others in high regard, honor their values, viewpoints, and contributions and treat them as we wish to be treated.
Empathy
We listen with curiosity and without judgment and seek first to understand so we can best meet the needs of others.