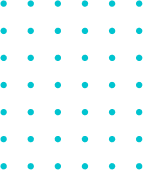 Who we are
Our website address is: https://www.guidinghands.org
Comments
At Home of Guiding Hands (HGH), we take your privacy seriously. We will protect your privacy at all times—that is our commitment to you. Information we collect, when you sign up for our newsletter or when you register, is used to process your donation, event attendance, sponsorship, or donation, or request for information and to provide you with personalized information. At HGH, we do not collect personally identifying information about you when you visit our site unless you choose to share that information with us. Providing such information is strictly voluntary. This policy outlines how we will handle your personal information when you visit our website.
Use of text and images
If you would like to publish information that you find on our website, please send your request to taylor@guidinghands.org. Where text or images are posted on our site with the permission of the original copyright holder, a copyright statement appears at the bottom of the page.
Use of links
If the HGH website includes links to external websites, then these links do not fall under the www.guidinghands.org/domain, and HGH is not responsible for the privacy practices or the content of external websites. Your use of any linked website is solely at your own risk. Creating a text link from your website to our site does not require permission. If you have a link you'd like us to consider adding to our website, please send an email to Taylor Henderson, Communications Specialist at taylor@guidinghands.org. with the subject "Link Request."
Data usage
Usage data is collected automatically when using the Service. Usage data may include information such as Your Device's Internet Protocol address (e.g. IP address), browser type, browser version, the pages of our Service that You visit, the time and date of Your visit, the time spent on those pages, unique device identifiers and other diagnostic data. When You access our site by or through a mobile device, we may collect certain information automatically, including, but not limited to, the type of mobile device you use, your mobile device unique ID, the IP address of your mobile device, your mobile operating system, the type of mobile internet browser you use, unique device identifiers and other diagnostic data. We may also collect information that your browser sends whenever you visit or access our site by or through a mobile device.
We collect and store only the following information about you: the name of the domain from which you access the Internet (for example, yahoo.com, if you are connecting from a Yahoo account, or duke.edu if you are connecting from Duke University's domain), the date and time you access our site, and the Internet address of the web site from which you linked to our site. We use the information we collect to measure the number of visitors to the different sections of our site and to help us improve our site.
Email privacy
You also may decide to send us personally-identifying information, for example, in an electronic mail message containing a question or comment, or by filling out a web form that provides us with this information. We use personally identifying information from email primarily to respond to your requests. We may forward your email to other employees who are better able to answer your questions. We may also use your email to contact you in the future about our programs that may be of interest. We want to be very clear: We will not obtain personally-identifying information about you when you visit our site unless you choose to provide such information to us. Providing such information is strictly voluntary. Except as might be required by law, we do not share any information we receive with any outside parties. If you sign up for one of our email lists, we will only send you the information you have requested. We won't share your name or email address with any outside parties. HGH does not provide, sell, or rent email addresses to anyone outside the organization.
Kids and privacy
We do not request personal information about children, such as first and last name or street address and city. When children send emails to us, their online contact information (email address) is not used to re-contact them and is not retained in our database.
Online profile updates and donations
If you share your personally identifying information, this information will be used only to provide you with more targeted content. We may use your contact information to send further information about our organization or to contact you when necessary. You may always opt-out of receiving future mailings; see the section below.
Opting out or changing your contact information
You may opt-out of receiving communications from us or request the deletion of your data through our online contact form. You may choose to receive only specific communications or none at all. You may also update your contact information previously provided to us through another online form.
GDPR privacy
Legal Basis for Processing Personal Data under GDPR We may process personal data under the following conditions:
Consent: You have given your consent for processing personal data for one or more specific purposes.
Performance of a contract: Provision of Personal Data is necessary for the performance of an agreement with you and/or for any pre-contractual obligations thereof.
Legal obligations: Processing Personal Data is necessary for compliance with a legal obligation to which the company is subject.
Vital interests: Processing Personal Data is necessary in order to protect your vital interests or of another natural person.
Public interests: Processing Personal Data is related to a task that is carried out in the public interest or in the exercise of official authority vested in the company.
Legitimate interests: Processing Personal Data is necessary for the purposes of the legitimate interests pursued by the company.
In any case, the company will gladly help to clarify the specific legal basis that applies to the processing, and in particular whether the provision of Personal Data is a statutory or contractual requirement, or a requirement necessary to enter into a contract.
What rights you have over your data
You have the right under this Privacy Policy, and by law, if you are within the EU, to:
Request access to Your Personal Data. The right to access, update or delete the information we have on you. Whenever made possible, you can access, update or request deletion of your Personal Data by contacting us to assist you. This also enables you to receive a copy of the Personal Data we hold about you.
Request correction of the Personal Data that We hold about You. You have the right to have any incomplete or inaccurate information we hold about you corrected.
Object to processing of Your Personal Data. This right exists where we rely on a legitimate interest as the legal basis for our processing and there is something about your particular situation, which makes you want to object to our processing of your Personal Data on this ground. You also have the right to object where we are processing your Personal Data for direct marketing purposes.
Request erasure of Your Personal Data. You have the right to ask us to delete or remove Personal Data when there is no good reason for us to continue processing it.
Request the transfer of Your Personal Data. We will provide to you, or to a third-party you have chosen, your Personal Data in a structured, commonly used, machine-readable format. Please note that this right only applies to automated information which you initially provided consent for us to use.
Withdraw Your consent. You have the right to withdraw your consent on using your Personal Data.
Modifications
We may amend this privacy policy from time to time; please review it periodically. We maintain the option to modify this privacy at any time by electronic notice posted on our website. Your continued use of our website after the date that such notices are posted will be deemed to be your agreement to the changed terms.