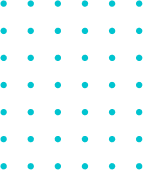 Championing Their Rights
Speak Up & Stay Involved
---
Home of Guiding Hands (HGH) advocates for people with developmental disabilities as part of our mission. Recent advocacy efforts have centered around fighting for adequate funding for disability services in California. These efforts have gone on for years and continue today, as the disability community in California continues to face a workforce crisis.
There are always opportunities for supporters to stand with HGH and the people we serve by joining in advocacy efforts. Advocacy efforts involve whole communities, not just people with IDD. Advocacy is critical for supporting the needs of an individual as well as for broader systemic change. Advocacy helps ensure the full exercise, enjoyment, and enforcement of human and civil rights for people with IDD.
You can be an advocate for people with disabilities by contacting your State and Federal Representatives. Click here to find which Elected Officials represent you!