Providing care and
support since 1967
We are one of the largest providers in San Diego and Imperial Counties, reaching more than 4,200
infants, children, adolescents, and adults with special needs each year.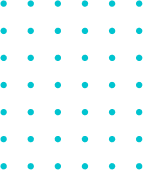 Our Mission
---
We believe that every person deserves to live the life of their choosing. We partner with people and their families to identify goals, and then provide the support needed to grow and learn new skills. For us, it's more than just delivering quality services, we are helping people build quality lives.
Our Vision
---
Our vision is to be recognized as the premier provider of a dynamic spectrum of individualized services supporting persons with special needs.
Our Core Values
Our core values create our culture of care. ICARE values are a bold proclamation of how we provide the best services to the people we support, and how we treat one another.
Innovation
We embrace change, keep an open mind, take calculated risks, and learn from our mistakes while maintaining a creative mindset to improve the care and service we provide.
Collaboration
We initiate partnerships and establish trust within and across boundaries to extend the best services and drive excellent outcomes.
Accountability
We embody integrity, ethical behavior, and responsible stewardship in all that we do for and with others.
Respect
We hold others in high regard, honor their values, viewpoints, and contributions and treat them as we wish to be treated.
Empathy
We listen with curiosity and without judgment and seek first to understand so we can best meet the needs of others.
Services That Promote Growth and Independence
Offering a variety of services to meet your needs
HGH is committed to providing the highest quality supports to maximize independence and quality of life for people with disabilities. Our services follow a person-centered and family centered framework.