Providing care and
support since 1967
We are one of the largest providers in San Diego and Imperial Counties, reaching more than 4,200
infants, children, adolescents, and adults with special needs each year.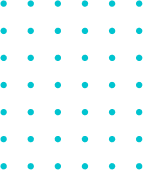 Our Mission
---
We believe that every person deserves to live the life of their choosing. We partner with people and their families to identify goals, and then provide the support needed to grow and learn new skills. For us, it's more than just delivering quality services, we are helping people build quality lives.
Our Vision
---
Our vision is to be recognized as the premier provider of a dynamic spectrum of individualized services supporting persons with special needs.
Our Core Values
Our core values create our culture of care. ICARE values are a bold proclamation of how we provide the best services to the people we support, and how we treat one another.
Innovation
We encourage creativity and innovation because we believe that by striving for more efficient and effective ways of doing things, we can achieve exceptional results. Our drive for success is shared by all.  Our organization focuses on solutions and refuses to maintain the status quo. We challenge our team to be ahead of industry trends as we strive to lead and not follow.
Collaboration
We believe that working together collaboratively is the foundation of a culture that values teamwork, communication, and cooperation. This belief is central to every part of our business, both internally and externally, and strengthens our community.
Accountability
We take responsibility for our actions and for delivering on our commitments. We believe that by being transparent and accountable, we build trust and maintain the respect of our stakeholders.
Respect
We treat everyone with respect and dignity. We value inclusivity and believe that by upholding a culture of respect, we can foster a positive and supportive work environment. We treat others as we would want to be treated.
Empathy
We value empathy and understanding in all our interactions. We seek to understand the perspectives and needs of our colleagues, clients, and stakeholders to meet them with kindness and compassion.
Services That Promote Growth and Independence
Offering a variety of services to meet your needs
HGH is committed to providing the highest quality supports to maximize independence and quality of life for people with disabilities. Our services follow a person-centered and family centered framework.